Register for Avery's Race
Avery's Race is scheduled for Saturday July 15, 2017 beginning at 9:30 a.m. at the Grant County Fairgrounds, Lancaster WI. This is an annual event to raise money for SMA (Spinal Muscular Atrophy) Research.
The event includes a 1 mile walk, a 5K run, live and silent auctions, a rubber duck race, food stand, drawings, door prizes, face painting and bounce house/inflatables.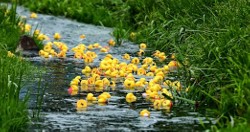 Rubber ducks for the duck race are $5 each or 5 ducks for $20.
Cash Prizes:
1st – $250
2nd – $100
3rd – $75
Register for the walk by June 26th for a FREE T-shirt.
$15 per person registration fee. Please include names and shirt sizes when registering.
Register Online:
You may register online using a credit card or PayPal.
Register in Person: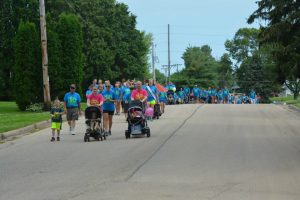 You may also register for the event at Barber's Etc., Cruisin' Kids, or Pioneer Ag in Lancaster WI.
A check made payable to Avery's Race can be mailed to:
752 S Adams St
Lancaster, WI 53813
Please include names of participants, shirt sizes and $15 per person fee.
Questions call Katy at 608-778-1697